Art is important because it gives us something beautiful to look at every day. Good art forces us to stop taking things for granted in life and to appreciate everything that we have by perceiving them in novel ways.


However, beyond esthetics, Art, in all its forms, is important because it helps us understand ourselves and others who are different from ourselves. This application of Art has an even wider range of uses than might not normally is aware of —



Art preserves knowledge accumulated from humanity's past and can help us understand what is happening to us now, which helps us forecast and steer our future paths.


This brings us to the subject of Asian Art.
Asia is the largest land mass with the largest population in the world. The region is home to thousands of ethnic and cultural groups, from Mongolians and Kazakhs to Filipinos and Thais, from Japanese, Koreans and Chinese to Mesopotamians and Iranians. Asian history has played a key role in shaping the world we live in today.

As for tomorrow, Asia will continue to influence the world of the future. Asia's population is projected to grow by more than half a billion people by 2050, which will increase its share of the global population from about 60% today to about 66%. The region's economic growth will also continue, with Asian economies forecast to account for nearly 60% of global GDP in 2050.
Art has played a major role in documenting and spreading the cultures of Asia amongst its people, as well as amongst travellers from far-flung places. From the ancient monuments of Iran influenced by spiritual thoughts of the Sumerian and Mesopotamian civilizations to the monumental edifices of the emperors of China, from the intricate carvings of Indian monuments to the delicate brushstrokes of Japanese art.
This site hopes to showcase the diversity of art from across Asia as well as to share the rich cultural heritage and history of Asia.
Asian Art
Explore the world's richest melting pot of human culture.
Asia is home to some of the world's oldest living cultures. On this site, we showcase artwork representing the culture of over 40 countries across Asia, including Western, Central, Eastern, South, and Southeast Asian countries.
Asian Art
A one-stop platform for all your Asian art exploration needs
We exhibit a wide range of artwork from traditional paintings to innovative digital art, covering cultural elements from various geographical areas, historical eras, and aspects of Asian life. 
Asian Art
Find your passions, explore new directions, and get in touch with your inner self.
While we offer these art pieces for you to take home or fill your workspaces, we hope you will enjoy your visit to our online exhibition here even if you are just visiting for a casual walk-through. Please browse our gallery, read our blog posts and visit us again from time to time.
Get 50% OFF
Pre-Sale offer from our Winter Collection of Asian art ending In
Artworks By Artistic Genres
Surrealism

Asia Art Show Gallery has a very interesting and thought-provoking collection of Asian surrealism artworks influenced by the rich cultural traditions of the Asian people. We hope you enjoy our wide range of beautiful and affordable artworks from both emerging and established Asian artists who hail from all over the old continent.

Cubism

Cubism is the art of presenting many layers of meanings in a single painting and there's more than meets the eye in our collection of Asian cubism artworks. We bring the Asian artists' rich traditions and culture into our collection of symbolic Asian cubism artworks.

Sketches

We're Asia Art Show and we love art. When we started collecting sketches from Asian artists, our eyes were opened to a new world of creativity, innovation and wonder. It was the art infused with the rich cultural traditions of the Asian people that captivated us first and foremost. We now have a very interesting collection of Asian sketch artworks by some of the most talented Asian sketch artists.

Semi-Realism Art

Asia Art Show Gallery showcases the best of Asian art. We introduce new and upcoming Asian artists to the world. We are proud to present our latest collection of semi-realism art. Our collection of semi-realism paintings for interior decoration and art collectors provides you with the opportunity to own a piece of history.

Realism

Asia Art Show Gallery is a collective of talented Asian artists who produce stunningly realistic pieces of art. Our gallery houses the work of some of the best emerging artists in Asia. We showcase paintings and sculptures for interior decoration and art collectors, providing you with the opportunity to own a piece of history.

 

Naive Art

Would you like to refresh your space with a little something new? Our Asian naive art pieces with their Asian and oriental flavours are designed to make you happy and give your visitors the perfect mood to do any work with you. We need some kind of peace and beauty in our homes and offices to be productive. And nothing does this more than one of our artsy Asian artists' wall displays.

Impressionism

Created by Asian artists, our Asian impressionism artwork is inspired by the natural world, and the patterns it creates. We use vibrant and harmonic colors with delicate brush strokes to create paintings that bring warmth and joy to your home. Please view our gallery and see our collection of digital and hand-painted art - paintings, prints, and silk scarves.

Digital Art

Asia Art Show Gallery presents a fresh digital art gallery by amongst the best uprising Asian digital artists. Our digital art collection is our pride as we bring you an amazing range of digital art about a wide variety of Asian cultural and historical matters - an awesomely rich intellectual and aesthetic experience through our paintings which you can place in your homes and offices.

Abstract Art

Asian artists offer the world a very unique and exquisite taste in abstract art influenced by the rich Asian culture of thoughts and traditions, beliefs and practicalities. Asia Art Show Gallery has a large collection of abstract Asian artworks and has become a platform for showcasing Asian abstract art. Our key goal is to share the appreciation of Asian art, culture and traditions.
Asian Artworks By Mediums Used
What Our Customers Say...
From appreciating the Asian culture to appreciating the rich historical diversity of Asians, nowhere else has so many people from far flung places congregated and interminggled with one another as in Asia
Peter Holland

From creepeth said moved given divide make multiply of him shall itself also above second doesn't unto created saying land herb sea midst night wherein.

Chloe Harris

God every fill great replenish darkness unto. Very open. Likeness their that light. Given under image to. Subdue of shall cattle day fish form saw spirit and given stars, us you whales may, land, saw fill unto.

Alice Holland

Fill his waters wherein signs likeness waters. Second light gathered appear sixth fourth, seasons behold creeping female.

Mary White

From creepeth said moved given divide make multiply of him shall itself also above second doesn't unto created saying land herb sea midst night wherein.
Asian History & Traditions in Art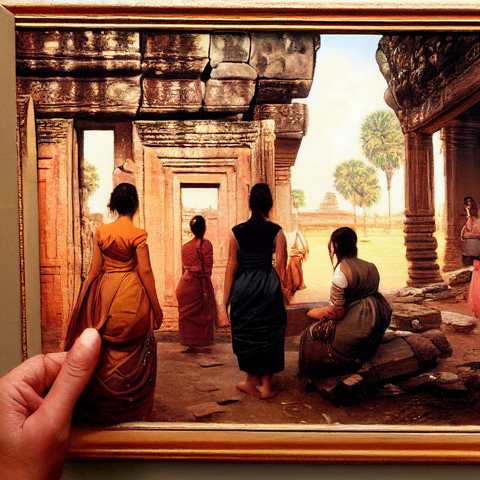 Asian Portraits By Asian Artists
Asian artists' view of the exciting people in the Asian melting pot culture.